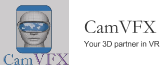 Search by Keyword

Product Categories

Shopping Basket

Note:

All prices in US Dollars

Specials

Aleta S1AVAILABLE Now - Direct Shipping from San Diego California



Sensor: 2.4 MP Exmor COMS

Lens: 2.3mm wide angle lens

Viewing Angle: 360 x 210

User Interface: 0.96" OLED

Video Format: H.264 / MJEPG

Video Resolution: 3840 x 1920, 3072 x 1536

Photo: JPEG - 6144 x 3072, 6144 x 1152, 3840 x 1120, 3072 x 896 or 3072 x 576 resolution

WiFi: 802.11n

Memory: MicroSD 4GB to 128GB

Audio: 2 way

Geotagging: yes

OS: Android, iOS, Windows, MacOSX Battery: 1800mAh 3.7V LiPo (1.5 hour recording life)

Power: 5V 1A (USB)

Humidity: 0-90%

Dimensions: 57x 57 x 52 mm

Weight: 146g



Basic 3.0 iPiSoft Software 1 YearProduct Summary - Basic, using one or two Kinect (s) or 3 to 6 PS3 Eye camera software version 3.0 annual license

VRPrime - Virtual Reality HeadsetVRPrimeTM - virtual reality goggle headset that does not need a smartphone! Join the VR revolution and immerse in the 3D world.
VRPrime Users ManualDownloadable Users Manual and Health Safety Documents for VRPrime Headsets


FAQ

General Questions

Q: How come Kinect games and OpenNI don't track motions nearly as good as this? Is this like a better software?

A: Yes.


Q: How does it work?

A: By means of tricky computer vision algorithms and GPU-accelerated calculations.


Q: What technical support options are available?

A: Currently we offer email-based technical support for all customers of software, and phone support for customers of computer systems. You will receive tech support contact details with your purchase. Demo version users can get tech support via our User Forum. Inquiries by email or from the CamVFX website Contact form will be answered within 24 hours. Installation specific questions may be asked by email. Training or operational questions are not included in your purchase but can be quoted separately.


Q: Does the iPisoft price include hardware?

A: No. Price includes software only if you click to order any of the Software items. However, customers may review the hardware alternatives we have listed under systems or individual hardware components on this Camvfx.com website. We offer very competitive hardware pricing with proven compatible hardware. CamVFX offers only tested and approved hardware to make your animation projects worry free when using iPiSoft mocap systems.


Q: What does "iPi DMC" means?

A: "iPi DMC" is the abbreviation of "iPi Desktop Motion Capture". The system consists of two main components:

iPiRecorder - a tool for recording video from web cameras and depth sensors;
iPiStudio - software application for processing pre-recorded video and exporting resulting animation.

Purchase FAQ

Q: How can I buy?

A: All USA customers can buy online on our site. You may also send an email to camvfx@camvfx.com like all International Customers to request a PayPal alternative for payment. Make sure you include the product desired and your complete contact information.


Q: Do you have any discounts?

A: Yes, we always offer volume discounts, educational discounts and have special promotion campaigns from time to time. Information about discounts can be found on this site under Discounts.


Q: How can I get volume discount?

A: Just specify number of licenses desired in an email and we will reply with a discounted invoice.


Q: Who is eligible for educational discount?

A: If you're Qualified Student or Faculty Member from approved academic institution, or a Non-profit Organization, you're are eligible to purchase iPi Soft products under the terms of the Educational Licensing Program. Special discounts are also available for academic institutions but require formal quaotations. Please email camvfx@camvfx.com with your requirments and request a proposal.


Q: How can I get educational discount?

A: I will need you to send me documentation as to the student , faculty or facility status using camvfx@camvfx.com This can be a link to the school website listing the purchaser or a photcopy of a school ID card, etc. I will need complete name , address and contact info for each institution. I will provide a discount code for you to use once documentation is verified on our website or I can send an invoice if requested.


Q: I'm a student now and I'm going to purchase iPi products with educational discount. Can I use the product for commercial projects and / or after my graduation?

A: Yes, you can. We do not impose limitations on the use of educational license. The only thing we require is your eligibility to Educational Licensing Program at the time of purchase.


Q: I have promotion coupon code. How can I use it?

A: Please put the promotion code into "Your coupon code" field at the bottom of on-line order from, and push "Update" button to make sure the price was changed.




Product Features

Q: What is the difference between Express Edition and other editions?

A: Express Edition:

supports only one Microsoft Kinect sensor;
capture volume will be 7 by 7 feet (approx. 2 by 2 meters);
you will not be able to track complex motions that include rotations because of self occlusion;
but you will not need multi-camera system calibration, that makes Express Edition much easier in operation compared to other editions (that are multi-camera);

Basic and Standard Editions:

support of one or more Kinect is included in Basic and Pro Editions;
you will also have bigger capture volume - 20 by 20 feet (approx. 7 by 7 meters) if using the Sony PS3 Eye cameras
and you will be able to capture more complex motions, including 360 degrees rotations.


Q: What is the difference between Basic Edition and Pro Edition?

A: The only difference now is maximum number of cameras (6 for Basic- 2 Kinect, 16 for Pro - 4 Kinect). 8 to 10 cameras set-up will allow you to track wider range of complex motions (including rotations, like fighting, dancing etc.) with good quality (more robust, more accurate). Version 3.0 Pro has significantly more advanced characteristics.

Q: Is tracking realtime?

A: Not yet. You should capture video first with iPiRecorder and process the video offline after that using iPiSoft Studio. Speed of processing depends on video card (this is a GPGPU application).


Q: Does iPi DMC support facial mocap?

A: No, not yet in iPiSoft. However, at CamVFX we do have two alternatives for you to consider. We can offer a software package that syncs an audio file to the characters facial features automatically as an inexpensive and pretty nice option. Second, we have a more expensive option called Maskarad that provides markerless facial recognition in an excellent manner. Please send us an email ipisoft@cox.net or to camvfx@camvfx.com and we can disclose more details on these products or to obtain some trials.


Q: Can hands/fingers be tracked by iPi DMC?

A: No, not yet, but we are getting closer with our release of Version 2.0 and all its features. Resolution of consumer-class cameras is not finite enough for that at the moment. You will require active IR or passive IR markers to track to this level, or extra manipulation and process steps which are intended to be included in later software releases.


Q: What about head tracking?

A: Head tracking is implemented in our Version 3.0 project by using the Wii and or PS Wand attached to the head using a head adapter. However, please note our Maskarad Facial MoCap product line. This separate product is outstanding at full facial motion capture as well as head movements. This feature product when coupled with iPisoft will provide an almost complete solution for your character animations.


Q: What output formats are supported by iPi DMC?

A: iPiStudio can export animations in most popular formats.


Q: Is FBX format supported?

A: Yes.


Q: Can I retarget captured animation to my own character?

A: Yes. iPi Studio has built-in motion transfer.


Q: Can I use two or three Kinects with iPi DMC?

A: Current version supports up to 4 KinectOne sensors at a time. We also have on-going development projects to enhance our technologies.


Q: Can I mix Kinect with other cameras in multi-camera set-up?

A: No, not yet. Current version supports only Kinect sensors OR a non-Kinect multi-camera set-up.


Q: Can I use USB cameras of different models in multi-camera set-up?

A: Not recommended. For best results all cameras should be the same model. It will create conflicts and adjustment issues if the models and types are mixed.

Q: What are the Migration and Installation steps for 1.x to 2.0?

A: Here you will find important information for users of version 1.x of iPi Motion Capture who are interested to work with version 2.0.

Licensing policy

Lisense keys of version 1.x will not work with version 2.0. You need a separate license key to activate 2.0.
Those who purchased version 1.x on March 6th, 2012 or later will get license key for 2.0 for free. We will send 2.0 license keys for those customers as soon as we launch 2.0 sales (expected on June 13th, 2012).
Other customers of 1.x will get 60% discount for 2.0 license. To request the discount coupone code, please e-mail to camvfx@camvfx.com
and provide us with your 1.x license key (if you lost it, please provide us maximum information regarding your purchase).
Trial for 2.0 is independent of trial for 1.x. So you can try 2.0 even if your 1.x trial expired.

Installation

Version 2.0 can be downloaded from http://www.ipisoft.com/downloads_index.php.
You can install and use on the same computer both 1.x and 2.x.
iPi Recorder 2.0 requires .NET 4, so you will be asked to install it if you don't have it installed.
All drivers previously installed for 1.x will be used by 2.x. You will only be asked to upgrade Kinect SDK to 1.5 if you have Kinect SDK installed.

User Tips

Version 2.0 uses a new video format (*.iPiVideo) vs to old version 1.x video files. To convert old 1.x videos to new format please use the "Converter" tab on the opening splash creen in iPi Recorder 2.0.
Version 2.0 uses new project files format (*.iPiMoCap instead of former V 1.x *.MoCap). Unfortunately, there is no automatic convertion from 1.x project format to 2.0 project format. Those who want to work with 1.x project in iPi Studio 2.0 will have to load 1.x videos into iPi Studio 2.x, create new projects and re-perform your tracking/clean-up again. Sorry for the inconvenience.

Installation and Activation, Licensing policy for iPiSoft

Q: Do you offer free trial?

A: Yes. 30-days free trial is available for download from our website on the Downloads or Products page. This product is 100% fully functional for a complete 30 days from installation.


Q: What are trial version limitations?

A: Trial is fully-functional for 30 days.


Q: How can I install the system?

A: Please download iPi Recorder, iPi Studio. Run the installer and follow installation instructions. iPi Recorder is used to capture video, iPi Studio is used for tracking.

Q: How can I purchase a full license key?

A: Please purchase the product on-line on this site. Please insure the email you input is correct. You will get the software license key by e-mail within 24 hours no matter what time of day you purchase.


Q: Can I install the system on several computers with one license key?

A: No. One license key is strictly for use on a single computer. You have the option to uninstall and move from platforms but only use on one machine at a time.


Q: I'm a student now and I'm going to purchase iPi products with educational discount. Can I use the product for commercial project and / or after my graduation?

A: Yes, you can. We do not impose limitations on use of educational license. The only thing we require is your eligibility to Educational Licensing Program at the time of purchase.


Q: Can I give my license key to a friend or collegue?

A: Please do not do that. This is a violation of license terms. Your license key can be banned if you abuse license terms.


Q: Do I need to pay for new versions of software?

A: Purchased license includes free updates within the license validity period.

System Requirements

All editions

Q: What hardware do I need to use the system?

A: You need:

PC with DirectX11-compatible graphics card (supporting Shader Model 5.0)
Cameras (type and number of cameras depend on edition you use)
Cables to connect cameras to computer
Tripods to position cameras (optional)
For 7+ cameras set-up you may also need additional USB controller

At a minimum, iPi Desktop Motion Capture software requires a system with the following:

CPU: x86 compatible (Intel Pentium 4 or higher, AMD Athlon or higher)
Operating system: Windows 7, Windows Vista, Windows XP, Windows 8.1, Windows 10
Video card: Direct3D 10-capable (SM 4.0) gaming-class graphics card (GeForce GTS 250 or Radeon HD 4850 or better recommended).

Q: Is there a version for Mac?

A: To run this software on a Mac you need to install Windows on your Mac using Boot Camp or similar solution.

Kinect Support (All Editions)

Q: What drivers for Kinect are used in iPi DMC?

A: We use a lightweight solution based on the driver from PrimeSense (psdrv3.sys) to communicate with device via USB. Protocol implementation is our own.


Q: Is this driver compatible with OpenNI and Brekel plugin?

A: Yes. If you have already installed PrimeSense's OpenNI drivers for Kinect then there is no need to install drivers again thus you can deselect item "PrimeSensor Driver (psdrv3) Registration for MS Kinect Sensor" during iPi Recorder installation.


Q: Can I use OpenKinect drivers instead?

A: Yes, this is possible for compatibility but the performance will be sub-optimal. Install OpenKinect drivers and deselect item "PrimeSensor Driver (psdrv3) Registration for MS Kinect Sensor" during iPi Recorder installation. But note that OpenKinect driver is not stable and can cause a hang up of a slow computer.

Basic and Standard Editions of iPiSoft

Q: Can I use cameras other than Sony PlayStation 3 Eye?

A: Not recommended (although technically possible). Sony PlayStation 3 Eye cameras have many advantages that make them ideal for this system.


Q: What if I use expensive professional high-resolution cameras?

A: This does not make much sense. At 640 x 480 video resolution system accuracy is limited by frame rate and synchronization errors. You will not get any benefits if you use expensive high-resolution cameras.

MASKARAD - FACIAL MoCAP Q&A

Q: Do you offer free trial?

A: No. If you email us your short video file at Maskarad Demo, we will convert and send you back the exported file to evaluate.

Q: How can I purchase a full license key?

A: Please purchase the product on-line on this site. Please insure the email you input is correct as that is where we will send the download link and serial number. You will get the software license key by e-mail within 24 hours no matter what time of day you purchase.

Q: How many facial features are detected in Maskarad ?


A: In addition to detecting accurate position and rotation of the head, 25 facial features are currently detected and more will be added in the future.

Q: Is Maskarad related to Eyematic Facestation ?

A: Like Facestation used to do many years ago, Maskarad recognizes faces and detects precise facial features to create facial animation data ready to use with your CG characters but goes way beyond in technology.

Q: My video files do not open in Maskarad ?

A: Be sure to have all the proper codecs installed on your system, we suggest to install a codec pack like this one: http://www.free-codecs.com/download/k_lite_codec_pack.htm

If you are having difficulties with quicktime .mov files on a 64bit Windows installation, we strongly recommend to install Qt lite: http://www.free-codecs.com/download/QT_Lite.htm

Q: The timing of the animation seems to have an offset when import the motion data, what's wrong?

A: Many importers do not take in account the FPS (Frame Per Second) information when importing data back in a scene, even if such info is present in the exported data file. Be sure to manually set the proper FPS in your 3D software before importing a Maskarad motion file to avoid any discrepancy.

Q: What is the recommended processor to run Maskarad ?

A: Maskarad requires a computer with a CPU supporting SSE2 or greater, most CPU manufactured since 2001 have SSE, here is a non-exhaustive list of supported CPUs:

AMD K8-based CPUs (Athlon 64, Sempron 64, Turion 64, etc)
AMD Phenom CPUs
Intel NetBurst-based CPUs (Pentium 4, Xeon, Celeron, Celeron D, etc)
Intel Pentium M and Celeron M
Intel Core-based CPUs (Core Duo, Core Solo, etc)
Intel Core 2-based CPUs (Core 2 Duo, Core 2 Quad, etc)
Intel Core i5
Intel Core i7
Intel Atom

Read more on SSE2 instructions on wikipedia: http://en.wikipedia.org/wiki/SSE2#CPUs_supporting_SSE2

Q: Which video formats are supported in Maskarad ?


A: Quicktime, AVI, WMV and MPEG files are currently supported in Maskarad v1

Virtual Reality Headsets


Q: What can we do with or watch with the VRPrime headsets ?


A: VRPrime headsets are fully functional right out of the box to view and play sample installed 3D android games, 3D content, 360 video content as well as any device that has an HDMI output. You can view video feed from PCs, Xbox, PS4 , TV, TV Box, etc.

Q: What accessories do I need to order with the VRPrime ?


A: The VRPrime comes completely functional and no other accessories are required. However, accessories offered can greatly enhance the feel and performance and convenience of the systems. The air mouse and keyboard make set up and interaction smooth and quickly with the headset. The wireless HDMI adapter allows complete wireless operation from a PC or the consoles video source for practically latency free HD video. The external 20A power bank adds up to 10 hours of continuous play time without plugging in the headset.


GCSx Virtual Camera Controller


Q: Has the system been used before?


A: Yes, a Canadian Animation corporation produced a complete series using the system inside the Maya software. An east coast production company shot an under sea life animation for National Geographic. We broadcast an eSporting competition in San Diego using the GCS3 inside the video game to film all completitors in action as if they were fighting in the real world. The GCSx is the latest version of this remarkable tool to create fantastic cinematography with hand held accuracy and effects. No more stiff ackward keyboard and mouse transistion.
---